At the end of every month, I summarize local, national and international "stories of need" from news sites, blogs, press releases and editorials. The following are some of March's most need-in-the-news-worthy stories:
---
THE REFUGEE CRISIS — Two years in…At least 418 migrants died on their way to Europe in the first two months of this year. While the European Union agreed to a 700 million Euro-plan to assist Greece and other gateway nations with the "refugee crisis," Slovenia and Croatia refused transit permission to migrants. Melvin Artin, a Syrian-Armenian refugee, has found refuge in the United States, but is now separated from her family. According to one aid worker, the refugee camps currently set up in Europe are the "most appalling" he's ever seen.
BURUNDI — In the midst of civil unrest, the government of this central African country recently launched a census to register foreigners.
SOUTH SUDAN — Conflict in the newest nation in the world continues, despite its lack of media coverage.
FIJI — Families in this Pacific nation are rebuilding after the devastation wrought by Cyclone Winston.
UNITED STATES — A nationwide affordable housing shortage is allowing millions to fall through the cracks. In downtown Denver, Colorado, this month, city employees cleared "homeless camps"
---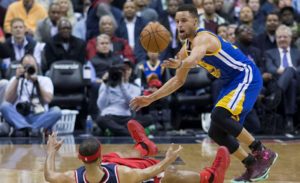 At times, what gets lost in the concern and clamor over major local, national and international events and issues, are ordinary people, communities, businesses and other groups doing extraordinary things. Here are a few I've heard about recently:
SPRINGFIELD (Massachusetts) — Eight things you didn't know about Dr. Seuss.
KANSAS CITY (Missouri) — Missouri State Trooper Jim Thuss saved a woman from a wrecked car just before it exploded.
KILIS (Turkey) — This Turkish town, just a few miles from the Syrian border, was recently nominated for the Nobel Peace prize for its acceptance of immigrants. The town has up to now integrated 120,000 refugees into its community.
BROOMFIELD (Colorado) — Mabel and Robert Burrows recently celebrated their 70th wedding anniversary.
OAKLAND (California) — Via his Three for Three Challenge, Golden State Warriors' star Stephen Curry donates three bed nets, for every 3-pointer he makes, to protect kids from contracting malaria.
LOS ANGELES (California) — Actress Pauley Perrette wrote a public letter forgiving the man who violently attacked her in November.
---
Stories worth reflection:
BORDERLANDS — A current look at the U.S.-Mexico border.
WORSHIP 2,000 YEARS AGO? — Is this the sound of worship during Jesus' day?
CALL FOR REFORM — A police officer calls for law enforcement reform.
MYANMAR MOMENT — Has Myanmar's democratic moment truly arrived?
EVERY PARENT'S NIGHTMARE — Nicholas Kristof on human trafficking in the United States.