At the end of every month, I summarize local, national and international "stories of need" from news sites, blogs, press releases and editorials. The following are some of April's most need-in-the-news-worthy stories:
---
THE REFUGEE CRISIS — These are some of the faces of the refugees pouring into Europe from Africa and the Middle East. On the Macedonia-Greece border, refugees were tear-gassed, despite U.N. Secretary General Ban Ki-Moon calling for refugees to receive asylum instead of barbed wire.  Many are also leaving violence and instability in Central America for the promise of a better life to the north, and are facing untold dangers on the way.
AZERBAIJAN & ARMENIA — Four days of fighting ended in a ceasefire between these two Central Asian nations.
BURUNDI — More than 20,000 people have fled Burundi for eastern Democratic Republic of Congo (DRC). Here are a few of their stories.
CANADA — More than 100 people in an indigenous Ontario community of 1,500 people have attempted suicide over the last eight months.
UNITED STATES — After severe flooding in Texas and Louisiana in March, rainstorms continue to inundate the Gulf Coast.
IRAQ — Another series of car bombs killed dozens of civilians. A family took their own lives in Fallujah.
---
At times, what gets lost in the concern and clamor over major local, national and international events and issues, are ordinary people, communities, businesses and other groups doing extraordinary things. Here are a few I've heard about recently: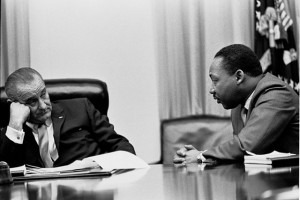 MEMPHIS (Tennessee) — On the 48th anniversary of his assassination, Today showed this video interview from Dr. Martin Luther King, Jr.
PALESTINE, BOSNIA, Arizona, Nebraska — This is a great collection of Peacemaker Friday stories from the Redemptive Love Coalition.
CENTENNIAL (Colorado) — After his death at the hands of a rampaging neighbor, Dr. Kenneth Atkinson was remembered for serving others.
WHITE RIVER INDIAN RESERVATION (Arizona) — Ann Charon Rodgers and her dog survived for nine days in the Arizona desert after getting lost on her way to visit her grandchildren in Phoenix.
GAINESVILLE (Florida) — On a January evening, Officer Bobby White responded to a complaint that some kids were playing basketball too loud in the street. However, instead of reprimanding them, he decided to shoot some buckets with them. After his encounter showed up on social media, retired NBA icon Shaquille O'Neal got involved and showed up to surprise the kids. Now Officer White's small act has turned into a social media movement, #HoopsNotCrime.
KURDISH SULAYMANIYAH (Iraq) — Hoshyar Ali, a 53-year-old retired major general and de-mining expert, lost his leg to a mine in 1989. But that hasn't stopped him from pledging to continue his work until the day he dies.
SAN FRANCISCO (California) — Dianne Yudelson had the courage to remember her 11 miscarriages in photos.
GREENFIELD (Indiana) — Partly inspired by First Fruits Farms, farmer Jonathan Lawler recently turned his farm into a non-profit and plans to donate 500,000 pounds of food to help end hunger in Central Indiana.
---
Stories worth reflection:
WHICH DREAM SHOULD BE OUR DREAM? — Does the Gospel free us from the American Dream to find our true calling and purpose?
WHEN HELPING ISN'T HELPFUL — Even the best intentioned organizations sometimes do more harm than good.