September 2019
Welcome to my month-end, heart-and-mind-shaping recommendations and summaries of noteworthy local and global news!
---
"Recommended"
Viewing, Listening & Reading
Two Rivers is a one-hour documentary that tells the story of how residents of Twiss, Wash., come to grips with their local history and begin to build "right relationships" with Native people. U.S. citizens, this film is well worth your time, as it likely parallels the history of the area in which you live as well!
Check out Krista Tippett's recent "More Beautiful" podcast with Princeton's Imani Perry. It deftly addresses "slow work," dialogue, racism and raising kids in a divided society.
---
"Food for Thought"
Feeding the 5,000 — A mosaic uncovered in an ancient church in Galilee depicts Jesus' miracle of the feeding of the 5,000 (men, as women and children weren't included in the Gospel text).
A New WWII-era Diary — The World War II-era journal of a Polish-Jewish teenager named Renia Spiegel, who was murdered during the Holocaust, spent many years hidden in a safe deposit box. Now it's been made public.
Shift to the Burbs? — According to The Economist, economic poverty is shifting to the suburbs.
Migrants Next Door — Who is leaving Latin America seeking a better life in the United States? Fewer single men and more parents with kids. And a recent study found that deportations do not decrease the rate of crime.
Nowhere to Lay Their Heads — People who are unhoused in Western cities could lose the right to sleep on sidewalks or use certain parking lots if some municipalities get their way.
---
"Stories of Need"
At Home — College students nationwide are struggling with food insecurity…The gap between the economically rich and the economically Ppoor is wider than it's been in 50 years…A recent investigation found that sick inmates get released from jail so authorities don't have to pay for their healthcare, and then get re-arrested once they're healthy…A federal judge blocked the current U.S. administration's attempt to detain migrant children for lengthy periods of time…Two years later, Las Vegas music festival mass shooting survivors explore how their trauma lingers long after the cameras departed…
Abroad — Up to 150 million people could be displaced due to climate change by 2050…Mexicans continue to mourn the "missing 43" college students who disappeared five years ago…Rhetoric between India and intensified over the deteriorating situation in Kashmir…The U.S. military noted a recent spike in the number of active-duty suicides…Protests began against the rule of President Abdel Fatah el-Sisi in Egypt…And students protested recent anti-corruption agency changes in Indonesia…
---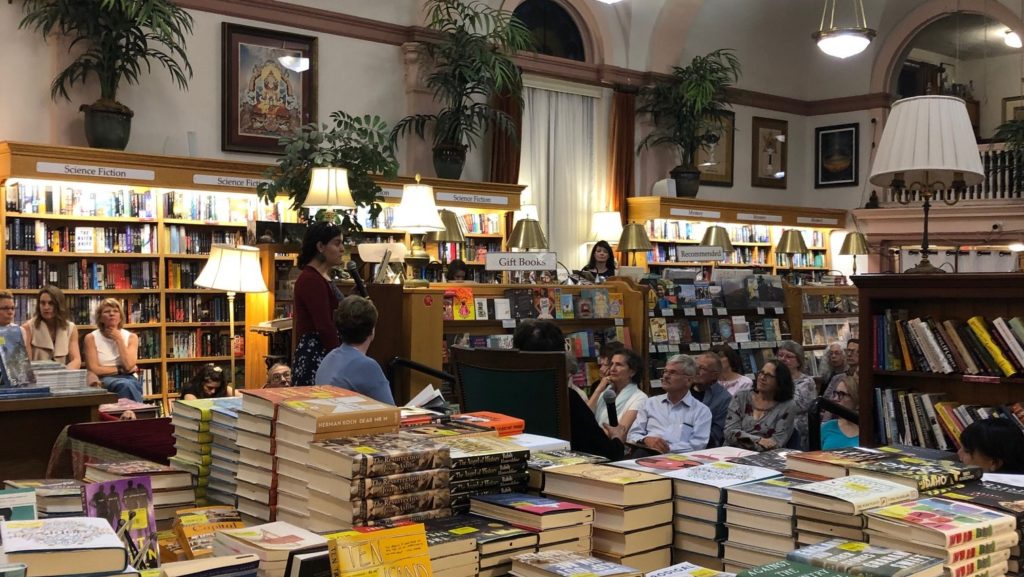 "Everyday Epics"
These "everyday" individuals, families, businesses and communities have done or are doing extraordinary things…or both:
ST. LOUIS (Mo.) — St. Louis Post-Dispatch sportswriter Derrick Goold successfully performed CPR on a videographer who collapsed in the Chicago Cubs' dugout.
WORLDWIDE — Most of us now know about Greta Thunberg's courageous activism directed at fellow youth and world leaders, alike, but we may not have heard as much about these young people who have been mobilizing to acknowledge climate change and promote ecological stewardship.
NETFLIX — Through his Chidi Anagonye character on "The Good Place" (one of my family's favorite TV shows), William Jackson Harper is redefining the notions of race and intellect.
DENVER (Colo.) — International Indigenous Youth Council activists hung dresses from trees on the 16th Street Mall to raise awareness of the epidemic of missing and murdered indigenous women and girls (MMIWG).
SEATTLE (Wash.) — Dan Price raised the minimum salary of his Gravity Payments employees to $70,000 per year, and believes this is a competitive differentiator.
MACARTHUR FOUNDATION — Twenty-six "Genius Grants" were awarded to recipients for "extraordinary originality."