August 2019
Welcome to my month-end, heart-and-mind-shaping recommendations and summaries of noteworthy local and global news!
---
"Recommended"
Viewing, Listening & Reading
Maggie Paxson's book The Plateau tells the story of the Vivarais-Lignon region in France, where Daniel Trocmé and others helped Jewish people escape from the Nazis.
Be sure to pre-order my friend and colleague Kathy Escobar's new book Practicing: Changing Yourself to Change the World — Kathy and her writing are the real deal!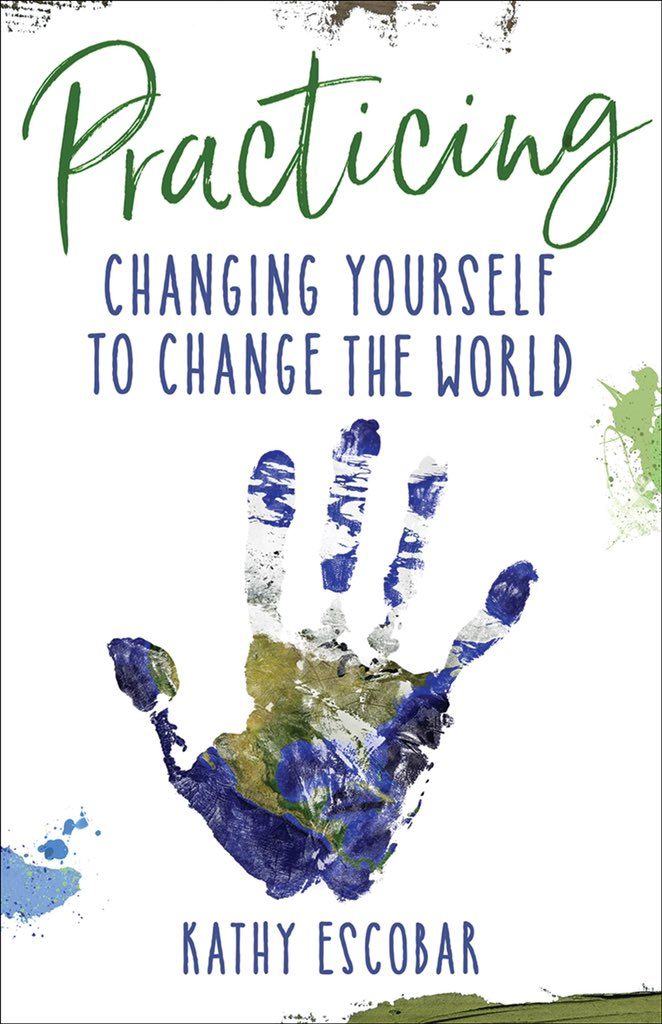 On a less serious note, if you grew up in the '80s, before memes were memes, you likely saw The Karate Kid, an "old" movie that still lives up to the memories. Remember Mr. Miyagi and "Sweep the Leg"? Remember "No mercy"? Well, there are now three stereotype-shattering seasons of a TV-series sequel called Cobra Kai on YouTube. P.S. Unlike the movie, this is not a show for younger kids!
---
"Food for Thought"
The Elaine Massacre — In 1919, more than 200 African-Americans were killed at the hands of a white mob in Elaine, Ark. Last week, a tree memorializing this atrocity was cut down.
Considering Immigration — A must-read about our crisis on the border and the children caught in the middle.
The Cost of Loneliness — Read this thoughtful piece on the public health implications of individual loneliness.
Inhumanity on the Inside — Diana Sanchez, a woman incarcerated in the Denver County Jail, called for help when she went into labor. She was ignored, according to a recent lawsuit.
Utopia, Abandoned — Ivrea, Italy, sought to create a workers' utopia but has instead become a cautionary tale.
---
"Stories of Need"
At Home — Yet another mass shooting occurred, this time in Odessa, Texas…Hurricane Dorian stalked the Florida and Carolina coasts…An audit of Los Angeles's attempts to "solve" its homelessness crisis found this largest city on the West Coast wanting…Like many suburban communities around the country, several Denver-area counties are attempting to address their housing crisis, and specifically, the challenge of neighbors who have become unhoused…
Abroad — Mass protests in Hong Kong continued despite Chinese government attempts to arrest activist leaders…Protests against Indian rule in Kashmir continued after India revoked Kashmir's autonomous status…Threats to the Amazon rainforest caused worldwide concern, but lost in the environmental and jurisdictional debate are the lives of indigenous people threatened by the fires.
---
"Everyday Epics"
These "everyday" individuals, families, businesses and communities have done or are doing extraordinary things…or both:
WICHITA (Kan.) — When he saw a fellow student weeping in the corner of the schoolyard, eight-year-old Christian Moore went to comfort him and walk him into school.
BROOMFIELD (Colo.) — City council approved funding for resource officers at two local schools — an important step in helping students and their families get the help they need!
UNITED STATES — New U.S. Poet Laureate Joy Harjo tackles the challenges of speaking out of one's culture while at the same time not being subsumed underneath its weight. Harjo's is a voice to which we should all listen.
SEATTLE (Wash.) — The Recovery Café serves hospitality as well as coffee in support of friends on the journey toward sobriety.
NEW YORK (NY) — Swedish climate activist Greta Thunberg, 16, sailed across the Atlantic Ocean to speak at the United Nations.