Welcome to my monthly summary of international, national and local "stories of need", "everyday epics" and "food for thought" referenced online by news sites, blogs, press releases and editorials…
---
"Stories of Need"
UNITED STATES OF AMERICA — Flooding across the Midwest has hit places like the Pine Ridge Indian Reservation particularly hard…Puerto Rico is still recovering from the effects of Hurricane Maria in September 2017…At least 10 children were among those killed by a recent U.S. airstrike in Afghanistan.
STABILITY & UNREST — Peace talks offered hope of an end to the decades-long conflict in Western Sahara…15 parties signed a peace agreement last month in the Central African Republic…While bearing some of the burden of refugees from Venezuela, Colombia is experiencing its own needs…"Death from above" summarizes Saudi air strikes in Yemen…Tensions remain high between Israel and Palestine…Rebel groups threaten the stability of Niger…Cyclone Idai struck southeast Africa…
---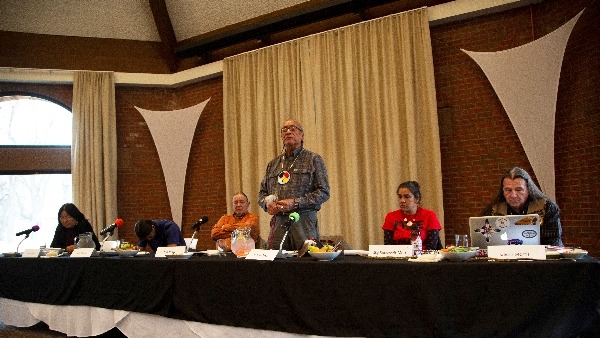 "Everyday Epics"
At times, what gets lost in the concern and clamor over major events and issues, are ordinary people, communities, businesses and other groups doing extraordinary things. Here are some I've heard about recently:
AUSTIN (Texas) — The Community First! development provides housing and community for people who were chronically unhoused.
PUERTO RICO — World Central Kitchen, one of my new favorite non-profit, is helping small-scale farmers rebuild from the devastation of Hurricane Maria.
COLUMBUS (Ohio) — Amber Evans, a fixture in local social justice activist circles, disappeared on Jan. 28 and her body was found last Saturday in the Scioto River. She was 28.

PWANI VILLAGE (Kenya) — Peter Tabichi, a teacher who routinely gives away 80% of his salary, won the $1 million Varkey Foundation Global Teacher Prize.
DENVER (Colorado) — The SAME Café, a local pay-what-you-can restaurant, has taken its model on the road…Also, Denver West High School students and staff remembered the legacy of activists from the Chicano Movement of the '60s an '70s.
---
"Food for Thought"
Issues and topics worth reflection:
DONATING JUNK — What happens when we donate our miscellaneous junk to aid efforts around the world? Hint: It's not good.
HOMELESS SOLUTIONS? — Homeless Solutions for Boulder County released its first annual report.
ALL WE HOLD SACRED — Navajo leaders urged the U.S. government to prevent drilling near sacred sites.