At the end of every month, I summarize local, national and international "stories of need" from news sites, blogs, press releases and editorials. The following are some of December's most need-in-the-news-worthy stories:
---
THE GAMBIA — Dec. 1's election results sent a decisive message that Gambians wanted an end to the 22-year rule of President Yahya Jammeh, one Jammeh initially seemed to accept. However, he since backtracked, causing a judicial deadlock and concern over transfer of power in this northwest African nation.
SYRIA — With a tenuous Turkey- and Russia-brokered, nationwide ceasefire in effect, some have turned to analysis of the rebels' tenuous situation and found social media to blame.
INDONESIA — A 6.5 magnitude-earthquake hit northern Aceh province, killing more than 100 people.
THE WORLD'S OCEANS — Almost every piece of plastic ever made still exists and too much of it finds its way into our oceans.
CHINA — Sixty-one million children here are growing up without their parents. While their parents move to big cities to find higher paying jobs, these kids are left in the care of grandparents, boarding schools or simply left to fend for themselves.
---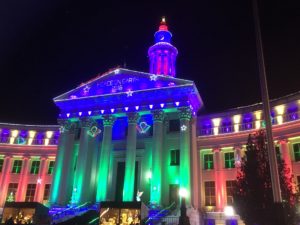 At times, what gets lost in the concern and clamor over major local, national and international events and issues, are ordinary people, communities, businesses and other groups doing extraordinary things. Here are a few I've heard about recently:
PINE BLUFF (Arkansas) — Annette Dove, 60, dropped out of high school and later became a victim of domestic abuse. She now runs a program for troubled children and has been called the "American Mother Teresa."
OUAGADOUGOU (Burkina Faso) — Despite the danger of social exclusion, Rachel, an HIV-positive mother, is working to educate other HIV-positive mothers how to keep from passing on the virus to their children.
TAMPA BAY (Florida) — The Hillsborough County Police Department is among agencies working to address homelessness to make its communities safe.
LONDON (England) — A Muslim-owned Turkish restaurant offered free meals to the homeless and elderly on Christmas Day.
STANDING ROCK SIOUX RESERVATION (North Dakota) — Several thousand U.S. veterans made their way to Standing Rock to lend their support to protestors of the Dakota Access pipeline. Soon after and even in the midst of their arrival, the U.S. Army Corps of Engineers (temporarily) halted construction of the pipeline.
EAST ALEPPO (Syria) — Young Bana Alabed, a 7-year-old Syrian girl from formerly besieged East Aleppo, became a Twitter sensation for her tweets from inside the city. During the city's changing of hands from rebels to Syrian government forces, her account went silent, but she surfaced again recently, meeting Turkey's President Recep Tayyip Erdogan in Ankara.
ROBERTSVILLE (Missouri) — A UPS driver saw a "Call 911" note scrawled on a package, and when he did call authorities, he ended up saving a woman being held captive by her husband.
TORONTO (Canada) — Viola Desmond refused to give up her seat in the 'whites only' section of a cinema in the 1940s and became a leader in the Civil Rights movement in Canada. Now she will become the first Canadian woman to figure on a banknote.
NEAR DEATH VALLEY (California) — Aiko Herzig-Yoshinaga (then Aiko Yoshinaga) was a senior at Los Angeles High School when the Japanese Navy attacked Pearl Harbor on Dec. 7, 1941. Aiko and her family were soon interned at the Manzanar War Relocation Center. She recently told her story.
---
Stories worth reflection:
FIND PEARL AND HELP A 94-YEAR-OLD MAN MAKE AMENDS — I won't give any more details here, but grab a box of Kleenex for this one.
MUSHROOM TRIP — Might psilocybin, an ingredient found in hallucinogenic mushrooms be an effective substance for suffering cancer patients?
SNOW BEACH — It snowed in Hawaii!
MOBILE STANDOFF ACTUALLY A PROPOSAL — This is pretty hard-core, but it turned out well. Daiwon McPherson staged an arrest and police standoff (with the help of local police) to raise awareness of Black Lives Matter and propose to his girlfriend at the same time.