I summarize local, national and international "stories of need" from news sites, blogs, press releases and editorials at the end of every month. The following are some of August's most need-in-the-news-worthy crises, people and issues:
---
CENTRAL AFRICAN REPUBLIC — Thousands recently fled to the main airport in the capital Bangui to escape ex-rebel fighters. According to the United Nations, nearly one-third of the C.A.R.'s 4.6 million people are in need of humanitarian assistance.
INDIA — The Indian currency, the rupee, dropped further in value against the dollar, causing fears of an economic crisis in the world's second most populous country.
SYRIA — Recent reports about an alleged chemical attack on civilians has led Western nations to consider taking military action against the Syrian government. The Lancet summarized Syria's health crisis. One million children are among the Syrians made refugees as a result of the nation's ongoing civil war. The United Nations remains concerned about the difficulties faced by neighboring nations in meeting the basic needs of Syrian refugees.
NAMIBIA — Nearly one-third of people in this African nation face food insecurity.
EGYPT — The power struggle in Egypt descended further into violence as the supporters of the now-former government clashed with police and the military.
---
At times, what gets lost in the concern and clamor over major local, national and international events and issues, are ordinary people who are doing extraordinary things. Here are a few of them: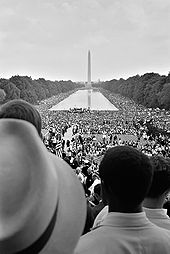 YPSILANTI (Mich.) — Teenager Lauren Mills is a budding artist who happens to be legally blind.
RALEIGH (N.C.) — Despite threats of arrest for operating on city property without the proper permit, church volunteers continued to feed people who are homeless. Church leaders recently met with city leaders to find a way forward for all the parties involved.
PLACES IN NEED — So far this year, 207 aid workers around the world have been killed, wounded or kidnapped "in the line of duty."
EGYPT — Dozens of Muslim men reportedly protected an Egyptian church during mass in response to a recent slew of violence that targeted Christians.
---
Stories worth reflection:
JUSTICE IN SENTENCING? — A U.S. soldier who murdered 16 unarmed Afghan villagers received a life sentence without parole, while the Army psychiatrist who killed 13 and wounded 30 U.S. servicepeople and civilian employees was sentenced to death.
CHILD LABOR — A Human Rights Watch report found that children as young as eight years old are seeking to help their families by working in the dangerous gold pits of Tanzania. All despite strict laws on child labor.
REMEMBERING THE DREAM — The 50th anniversary of Martin Luther King Jr.'s famous "I Have a Dream" speech from the March on Washington for Jobs and Freedom on Aug. 28, 1963, prompted reflection on the progress (or lack of it, in regard to the role of women in the Civil Rights movement) made by different groups on issues of equality in the United States.
FRIED CHICKEN AS A CAUSE OF POVERTY? — A Colorado state senator recently made some ill-chosen (at best) comments about the reasons people of color disproportionately face poverty. Discouragingly, the comments were made by an member of the Economic Opportunity Poverty Reduction Task Force, a group of elected officials tasked with addressing and reducing poverty in Colorado.
MUST SEE — I've heard great things about The Butler and one of my favorite (though admittedly morbid) shows, Breaking Bad, is now in its final season. (No hints about the last eight episodes, please. I haven't seen them yet!)
---
Coming up on EverydayEpics.com:
Commentary — "Shadows and Dust" for September.
Stories — "Need in the News" for September.