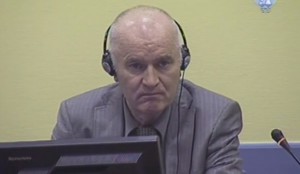 An overview of "stories of need" with links to news articles, editorials, press releases and blog posts from around the nation and the world:
Front-Page Worthy
Fighting the Good Fight
Major Troublespots
Reflections & Reviews
REMEMBERING JOPLIN, MO.: These photos show the aftermath of the killer tornado that destroyed a major part of Joplin last year. Pres. Barack Obama praised Joplin's resiliency during his recent commencement address for Joplin High School graduates. Click here for the full text of his speech.
KEN BURNS ON STORIES: The acclaimed documentary filmmaker had some thought-provoking comments on the nature of stories and story.
CHILD OR ADULT?: When does adulthood begin?
THE GAY MARRIAGE DEBATE: Two faith-based perspectives — pro and con. Also, a more neutral look at the politics of the issue. Here's what recent polls say. And here is a story about an underground gay group at a Christian college.
RECOMMENDED READS:

"If You Leave Us Here, We Will Die": How Genocide Was Stopped in East Timor by Geoffrey Robinson. A little-known but important story. The author says despite its size and relative anonymity in world politics, East Timor "has lived in the crosshairs of the central ideological and geopolitical challenges of each of the last several decades."
The Medici Effect: What Elephants and Epidemics Can Teach Us About Innovation by Frans Johansson. On the intersection between ideas and innovation that leads to social change.
How God Became King: The Forgotten Story of the Gospels by N.T. Wright. For readers interested in the intersection between Christian faith, the Christian message and the story of need, this book is a must read.

MUST SEE:

The Central Park Five: The story of five innocent minority teenagers who spent time in prison for raping a white woman in New York City's Central Park in 1989.
For Greater Glory: This film starring Andy Garcia and Eva Longoria tells the story of the Cristero War uprising against the Mexican government during the late 1920s. Opens June 1.
Published in May on EverydayEpics.com
Coming Up
Commentary: What is the "good news" and what is the role of churches in addressing the story of need?
Stories: Foster Care Q&A, more on health care in Colorado and the everyday challenges of immigrants in the United States.
---
Feel free to share your thoughts about this month's review of "need in the news" or offer additional links below.