I meant to post this a few weeks ago, but I'm so glad my family and I participated in the Broomfield "Solidarity Walk for Black Lives" on Monday, June 8!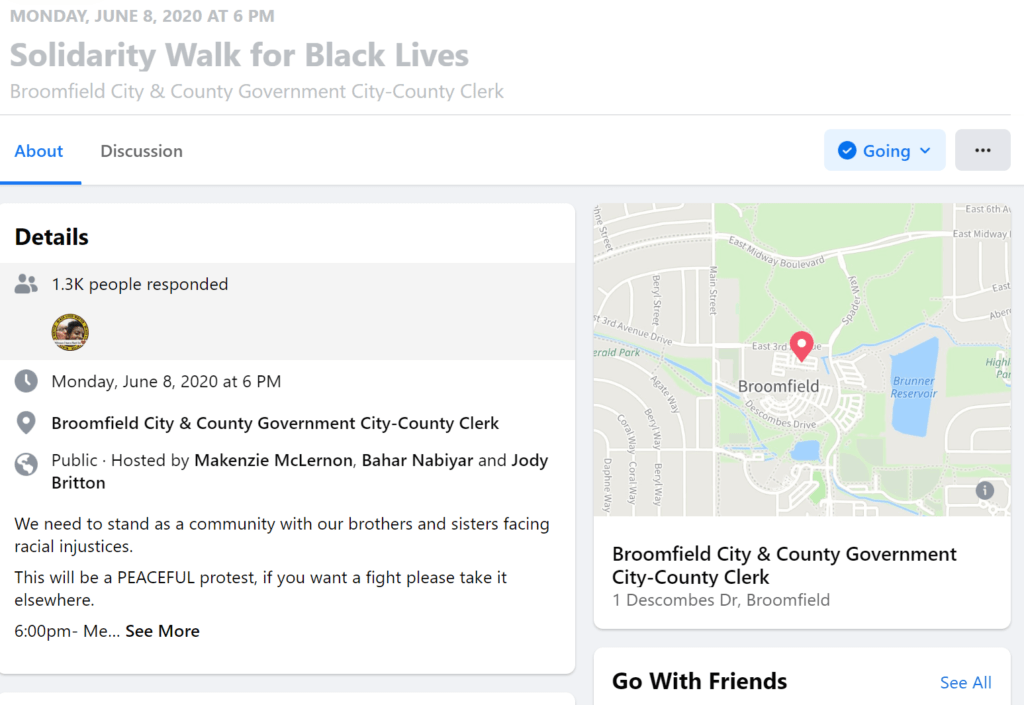 I was encouraged by how many people showed up to hear from local speakers, including Imani Williams, Lamonte Gentry, and Heidi Henkel. (I'd say about 1,000 people marched from the City and County building down to 1st Avenue, over to Main Street and then back to the amphitheatre near the library!)
I was proud to see neighbors and friends and colleagues from the clergy in the crowd, and relieved that everyone wore masks and more or less practiced social distancing.
I was grateful Jody & Aaron Britton of Gospel Life Church and their team worked with local officials to organize and pull off the event, which like most of the recent protests that have swept our country, was 100 percent peaceful.
I was gratified to be part of a gathering of my neighbors marching against racism in all its forms.
I was honored to say the names of George Floyd and Breonna Taylor and Elijah McClain, and to call for systemic reform so that no more of our Black neighbors die as a result of racism, racial profiling or police brutality.
I am hopeful that the "Solidarity Walk" marked the beginning of an ongoing community-driven effort to localize, in appropriate ways, the very important demands and concerns raised by protesters and solidarity walkers. #BlackLivesMatter