February 2020
Welcome to my month-end reading, listening and viewing recommendations, plus links to noteworthy news and "everyday epics"…
---
"Recommended"
Viewing, Listening & Reading
Watch — The Public (2019) starring Emilio Estevez comes to me highly recommended. Take a look at its trailer:
A worthwhile way to spend 53 minutes = watching this feature about Rep. John Lewis — it's called "Get in the Way" and it traces Lewis's involvement in the Civil Rights Movement, past and present…"

PBS Special, pbs.org
Listen — Check out "Your Call" on KALW online, hosted by Rose Aguilar — this episode covers the humanitarian crisis in Idlib, Syria, and the rise of Jeff Bezos and Amazon.
Read — A friend recently gifted me the book Inner Christianity: A Guide to the Esoteric Tradition by Richard Smoley — looks intriguing…Also, since he's running for president as an independent, I think it's worth mentioning Unsettling Truths: The Ongoing, Dehumanizing Legacy of the Doctrine of Discovery by Mark Charles. He spoke a few years ago at the Refuge and helped open my eyes to a crucial and often ignored facet of U.S. history…
---
"Food for Thought"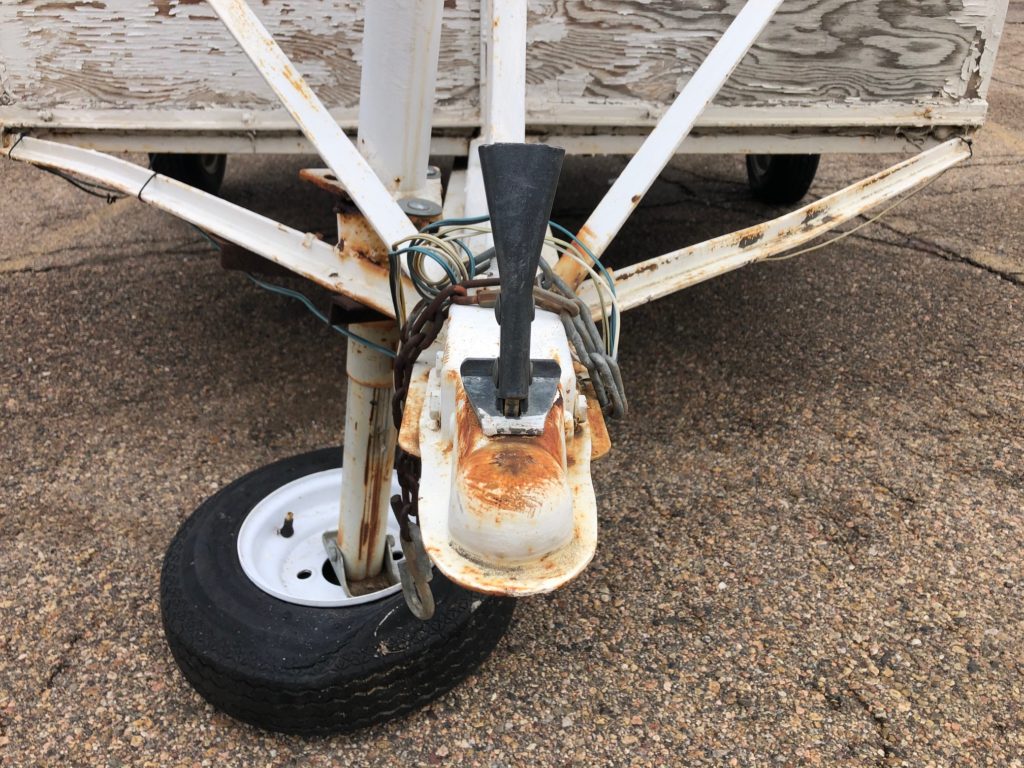 Housing, housing, housing! — The No. 1-issue facing communities in the Denver Metro area, Colorado and nationwide is housing — see here, here, here, here, here and here.
---
"Stories of Need"
At Home — Greyhound bus company announced it would stop allowing immigration agents with no warrants to check passengers on their busses…The University of Southern California (USC) declared it would offer free tuition to families who make less than $80,000 per year…The State of California plans to formally apologize for its role in the internment of Japanese-Americans during World War II…A Michigan man froze to death in his home after his power had been turned off by the local utility company…
Abroad — One million Syrians have been displaced since December and the city of Idlib has been under government seige, causing some children to freeze to death…Refugees in Turkey might finally be allowed to enter Europe…Sectarian violence and riots divided Delhi, India…Scotland became the first nation to make feminine hygiene pads and tampons free…More than 10,000 civilians were killed or injured in Afghanistan last year…
---
"Everyday Epics"
These "everyday" individuals, families, businesses and communities have done or are doing extraordinary things:
DENVER (Colo.) — Beloved Community (Tiny Homes) Village celebrated its expansion.
KANSAS CITY (Kan.) — Lamonte McIntyre spent 23 years in prison for two murders he did not commit. The State of Kansas recently agreed to award McIntrye $1.55 million and give him a "certificate of innocence."
JEFFERSON CITY (Mo.) — This hunting season, Missouri hunters donated almost 350,000 pounds of venison to the state's "Share The Harvest" program.
BOCA RATON (Fla.) — Shawn Turner jumped into a canal to save a woman who crashed into the water after having a seizure.
BALTIMORE (Md.) — The historical role of African American women in the voting rights movement is finally gaining attention.
NEWPORT NEWS (Va.) — Katherine Johnson, one of the mathematicians featured in the film Hidden Figures, died at the age of 101.