December 2019
Welcome to my (abbreviated) month-end reading, listening and viewing recommendations, plus links to noteworthy news…
---
"Recommended"
Viewing, Listening & Reading
Watch — Don't have any serious videos to suggest this month, so I'm including below one of my all-time favorite, make-me-laugh-when-life-sucks clips:
Listen — After hearing Krista Tippett's recent podcast with presidential inaugural poet Richard Blanco, I bought a copy of Blanco's How to Love a Country: Poems. Amazing stuff. Also, check out "Musings of the Artist," a podcast created and hosted by Montserrat Carty.
Read — I just re-listened to David Treuer's Rez Life on Hoopla — loved it — and received a copy of Treuer's Native American Fiction for Christmas — can't wait to read it…Thanks to a gift from a Boulder farmer, I now have a people's history of Valmont, Colo., to read and consider.
---
"Food for Thought"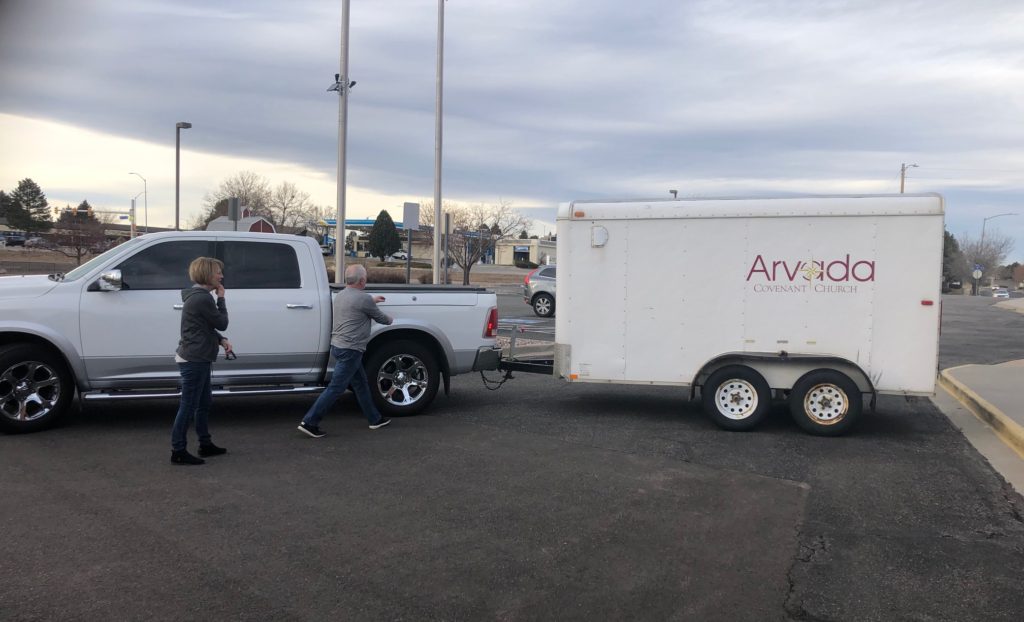 Holiday laments — While the Christmas season is time for generosity and love, it's also the anniversary of two infamous events in American history: the hanging of the Dakota 38, and the Wounded Knee Massacre.
Highest paid employees — I love sports, especially basketball and football, as much as the next person, but the fact that college coaches are the highest-paid state employees in like 40 states is not okay.
Who were they? — National Geographic recently published an examination of the identity of the three Magi from the East who figure prominently in the story of Jesus' birth.
---
"Stories of Need"
At Home — The House of Representatives impeached Pres. Donald Trump…A gunman killed two people at a Texas church before security killed the gunman…Major cities, including Denver, have instituted camping bans affecting people who are homeless. Denver recently appealed a recent court ruling that declared its ban unconstitutional…An attack at a kosher grocery store in New York seems to have led to a spate of anti-Semitic attacks across the country…
Abroad — Protestors opposed to recent airstrikes stormed the U.S. Embassy in Baghdad, Iraq…The United Kingdom neared "Brexit"…At least 61 people were killed by a car bomb in Mogadishu, Somalia…
---
"Everyday Epics"
These "everyday" individuals, families, businesses and communities have done or are doing extraordinary things:
OKLAHOMA — "This Land," one of my favorite podcasts of 2019, which tells a story of Cherokee history and sovereignty, made The Atlantic's "50 Best Podcasts" list, too.
SPACE — Scientists took a picture of a black hole, an action previously thought to be impossible.
NEWTON (Mass.) — Neighbors learned sign language to make a girl who is deaf feel at home. Wow.
VISTA (Calif.) — Katelynn Hardee, 5, raised money to pay off the negative lunch balances of 123 of her fellow kindergartners.