It's almost August, ugh — this summer has flown by! But it's time yet again for "Shadows and Dust." Here are the most noteworthy tweets, podcasts, videos and books of July (in my opinion, of course):
Tweets — Courage comes in many forms and so does inequality: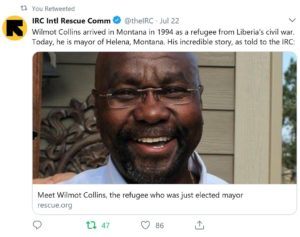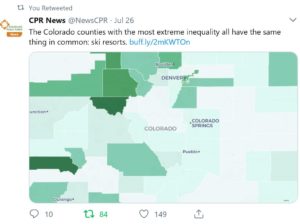 Podcast — I agree with intellectuals who refer to slavery as one of the 'original sins' of our nation. "History Unplugged" podcast's four-part series does a good job of tracing the sordid and varied human history of slavery, including in the United States. Hosted by Scott Rank.
Also, for the second month in a row, I highly recommend a recent On Being podcast — in this episode Krista Tippett interview poet Luis Alberto Urrea. Also, I'm not a musician, but I love virtuoso cellist Yo-Yo Ma's description of music and the universes that exist in between notes.
TV, Movies & Documentaries — Just started watching the Netflix series "Dear White People." It's pretty explicit and stark, but it's multi-dimensional at the same time. I also re-watched a long-time cross-cultural favorite dramedy of mine — "Spanglish," starring Paz Vega, Téa Leoni, and Adam Sandler. Great writing, great acting.
Books — Open Veins of Latin America: Five Centuries of the Pillage of a Continent by Eduardo Galeano — Very simply, this is a MUST read…The Tijuana Book of the Dead: Poems by Luis Alberto Urrea — Poetry at its finest and most relevant…The Human Condition by Hannah Arendt — A classic. Echoes today's headlines.