At the end of every month, I summarize local, national and international "stories of need" from news sites, blogs, press releases and editorials. The following are some of March's most need-in-the-news-worthy stories:
---
YEMEN — Rebels recently toppled the Yemeni president, leading to military intervention by Saudi Arabia and other Gulf States concerned that Yemen could become the next battleground with ISIS and its affiliates. Two mosques in Sana'a were also attacked by suicide bombers, killing at least 137 people.
IRAN — On one hand, Iran is becoming a major player in the fight against ISIS, and on the other it poses a threat to Israel, closely controls its population and is in the midst of touchy negotiations with the United States about its nuclear program. Meanwhile, it's people hope for something better.
SPAIN/GERMANY/FRANCE — The recent and apparently pilot-caused crash in the French Alps of a Germanwings Airbus A320, which took off from Barcelona bound for Germany, led to the deaths of all 150 people on board.
---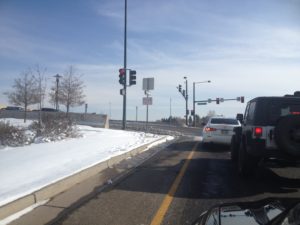 At times, what gets lost in the concern and clamor over major local, national and international events and issues, are ordinary people, communities, businesses and other groups doing extraordinary things. Here are a few I've heard about recently:
GREAT BRITAIN — Army Nurse Corporal Anna Cross survived Ebola via an experimental Chinese drug cocktail, and according to her, strawberries and nature films.
AURORA (Colorado) — Carli Richards, a survivor of the July 2012 Aurora theatre shooting, says "you have to bleed to heal." She had 22 shotgun pellets removed from her body, but not until last year. Since she's used the pellets to help the emotional wounds from her ordeal heal.
LITTLETON (Colorado) — Evan Todd was the first person shot during the Columbine Tragedy in 1999. While on tour speaking about the tragedy, he lost his class ring. Fast forward to last month, when he received a call from Bobby Smith, a homeless veteran who said he had found Evan's ring. Instead of pawning the ring for cash, Smith tracked Todd down and has since returned the ring to its rightful owner.
SWARTHMORE (Pennsylvania) — Harvard political scientist Robert Putnam, author of Bowling Alone, continues to share his message about poverty and loneliness in America.
BROOMFIELD (Colorado) — Kids at Broomfield Academy recently held a bike drive to send to their peers in small villages in Namibia, Kenya, Tanzania and Zambia.
---
Stories worth reflection:
ANIMALS IN CAPTIVITY? — Another recent story shines light on the question of how animals are treated in captivity, in this case killer whales.
CHILD POVERTY DOWN — According to the annual Colorado Kids Count report, the percentage of kids living in poverty in Colorado went down for the first time since 2008.
WHY PEACE IS HARD — Area C is a prime example of why the possibility of peace between Israel and Palestine seems slim.
WHY WAR IS HARD — Years of civil war have decimated Syria's electric grid, leading to a new "dark age."