I summarize local, national and international "stories of need" from news sites, blogs, press releases and editorials at the end of every month. The following are some of June's most need-in-the-news-worthy crises, people and issues:
---
EGYPT — Thousands of protesters gathered nationwide to call for the resignation of President Mohammed Morsi.
SYRIA — Civil war continued, drawing in players from nearby countries.
---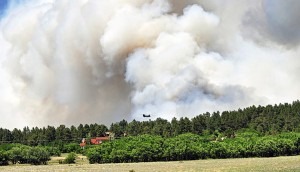 At times, what gets lost in the concern and clamor over major local, national and international events and issues, are ordinary people who are doing extraordinary things. Here are a few of them:
MEXICO — Sister Consuela Morales isn't afraid of taking on the Mexican mafia and holding authorities accountable for the thousands of people who have "disappeared" as a result of drug violence and official corruption.
NORTH KOREA — Hyeonseo Lee tells her incredible story of hardship, help from strangers and escape from North Korea.
LATIN AMERICA — 70-year-old Nancy Hughes helps protect families in Latin America from the dangers of cooking smoke.
SOUTH SUDAN — Tom Catena runs the only hospital in a remote outpost of the Nuba Mountains.
---
These stories are worth reflection:
THE END OF POVERTY? — Influential economist Jeffrey Sachs has a plan to end poverty around the world. He also has no shortage of critics.
THIS HALLOWED GROUND — This summer's planned festivities in Gettysburg, Pa., will mark the 150th anniversary of the epic battle that took place between the Union Army of the Potomac and the Confederate Army of Northern Virginia from July 1-3, 1863. Here is one take on the lasting importance of Gettysburg in the American consciousness.
LIGHTNING-ROD ISSUES — The topics of same-sex marriage and abortion have been part of our national conversation lately. (See here, here and here.) Unfortunately, the voices most often heard in the media highlight (and help perpetuate) opposition that promotes fear and division. Is there a way, instead, for people with opposing views to begin a constructive dialogue that promotes understanding and respect?
POORLY SELECTIVE MEDIA COVERAGE — Why do certain sensational stories receive media attention, while other, equally attention-worthy stories, do not? Attorney Lisa Bloom offers one answer.
CAN YOU PASS THIS '60s "LITERACY TEST"? — Louisiana gave this test to black voters in the 1060s. How do you fare?
MUST READ — Hurricane Katrina: The Mississippi Story by James Patterson Smith presents oral histories from people on the ground, shedding new light on the impact of Katrina on the Gulf Coast.
---
This month on EverydayEpics.com:
A Glass of Water — A few thoughts on a simple, but moving video about the water crisis in Africa.
Shadows & Dust – 6.13 — Some thoughts on the work of Dr. Martin Luther King, Jr., Pablo Neruda and J.R.R. Tolkien.
---
Coming up on EverydayEpics.com:
Commentary — "Shadows and Dust" for July.
Stories — "Need in the News" for July.