I summarize local, national and international "stories of need" from news sites, blogs, press releases and editorials at the end of every month. The following are some of May's most need-in-the-news-worthy crises, people and issues:
---
SYRIA — The civil war in Syria has widened to include fighters from other countries. News reports indicate that a U.S. mom was killed in fighting in Syria yesterday.
EUROPE — According to Bloomberg news service, the youth unemployment percentages of Europe's 16- to 24-year-olds has reached epidemic proportions.
ISRAEL & PALESTINE — A pair of business tycoons have recruited 200 top Israeli and Palestinian business leaders to help push their two nations back to the negotiating table and toward peace.
---
At times, what gets lost in the concern and clamor over major local, national and international events and issues, are ordinary people who are doing extraordinary things. Here are a few of them:
PHOENIX (Ariz.) — Thom Olmstead has served as a math teacher at Apache Junction High School for 37 years.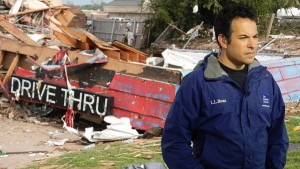 MOORE (Okla.) — In the aftermath of a deadly tornado that swept through Moore, Okla., killing 24 people and destroying thousands of homes, aid agencies have received a massive influx of donations.
PUEBLO (Colo.) — On the day after Memorial Day, members of the Pueblo community held a vigil to remember the people who died in the last year while homeless.
NEW YORK (NY) — Some professionals are choosing a different, and some might say, non-traditional, sort of way to "save the world."
---
These stories are worth reflection:
AID OTHERS AS YOU WOULD HAVE THEM AID YOU — Five of Oklahoma's seven congressional representatives voted "no" on federal relief for victims of Hurricane Sandy earlier this year. One of the two who voted "yes" was Tom Cole, who represents the part of the state that includes Moore, Okla.
NEARLY 7 IN 10 LIVE ON THE FINANCIAL BRINK — A fall 2012 survey by the American Payroll Association found that 68 percent of Americans live paycheck to paycheck.
THE STATE OF HUNGER — Ertharin Cousin, the director of the World Food Programme, shares some good news and some bad news about attempts to solve hunger. In a separate story, the IRIN news agency looked at lessons learned from the recent famine in Somalia.
"THE ANSWER" TO HOW THINGS WORK — Has physicist Eric Weinstein discovered the key to the universe?
MUST SEE — I don't often mention feature-length films in this space, let alone French films, but this month I will. My wife and I watched "The Intouchables" a few days ago, and loved it. Great acting, great soundtrack, great script, great story about Philippe and Driss, two very different men. Despite having experienced very different tragedies, they develop a special, sort of guile-less friendship. (Note: This is definitely a film for grown-ups.)
---
This month on EverydayEpics.com:
---
Coming up on EverydayEpics.com:
Commentary — "Shadows and Dust" for June.
Stories — "Need in the News" for June.
---
What do you think was this month's most important or newsworthy "story of need"?