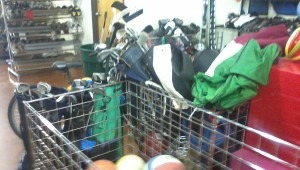 Broomfield, Colo., non-profit A Precious Child was featured on NBC News on Sunday for its recent sports equipment drive in honor of Aurora theatre shooting victim Jessica Redfield Ghawi.
Before her death, Ghawi had wanted to combine her vocation as a sports journalist with her desire to help Coloradans affected by this summer's wildfires. Her idea: organize sports equipment donations for victims of the fires. After the theatre shooting, A Precious Child and its partners stepped in to help turn Jessica's dream into a reality.
According to NBC News and the Broomfield Enterprise, A Precious Child's drive collected more than 25,000 sports equipment items and $30,000 for a "giveSPORTS" journalism scholarship fund in Ghawi's name.