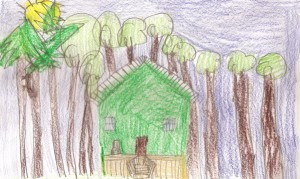 A partnership between Hunger Free Colorado and the U.S. Department of Agriculture (USDA) is offering free meals on weekdays to any child under 18 years of age through the Summer Food Service Program (SFSP). According to an email sent today by the Public Health Department of the City and County of Broomfield, Colo., the USDA annually "partners with local organizations, like Hunger Free Colorado and the school districts, to provide free meals to children when school is out for the summer."
In Broomfield, SFSP meals will be served at Centennial Elementary School, 13200 Westlake Dr., and Emerald Elementary School, 755 W. Elmhurst Pl., in Broomfield. The meal schedule is as follows:
Centennial Elementary
May 29-Aug. 3 (closed July 4)
M-F, Breakfast 8-8:30 a.m.; Lunch 11 a.m.-noon
Emerald Elementary
June 11-Aug. 2 (closed July 4, 27)
M-Th, Breakfast 8-8:30 a.m.; Snack, 10 a.m.
If you live in Colorado, you can search the Hunger Free Colorado website, call 855-855-4626 or text "FOOD" to 720-HFC-EAT5 for help in locating a summer meal site near you. If you live in another state, call the National Hunger Hotline at 1-866-3-HUNGRY or 1-877-8-HAMBRE to find out if there are free meal sites in your community.